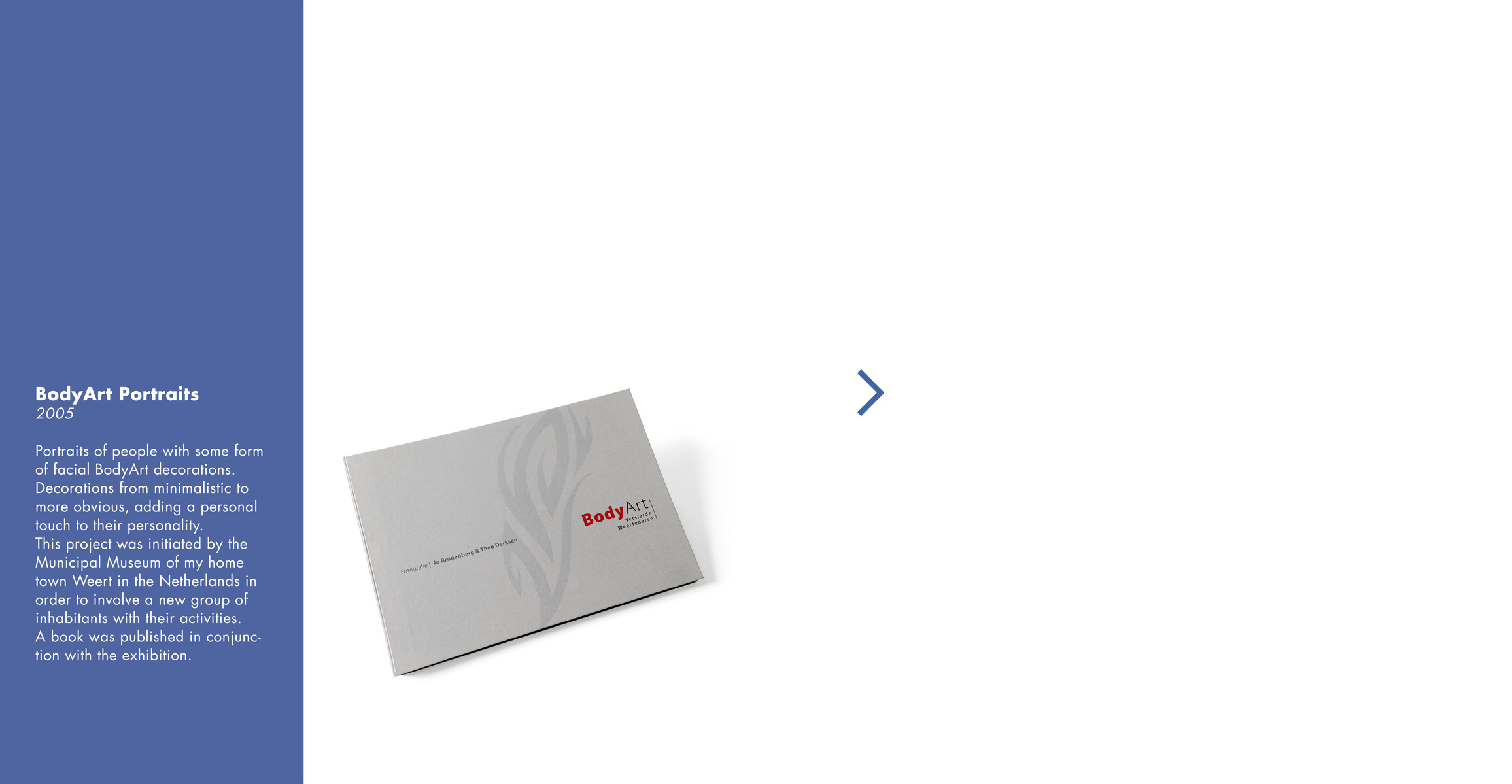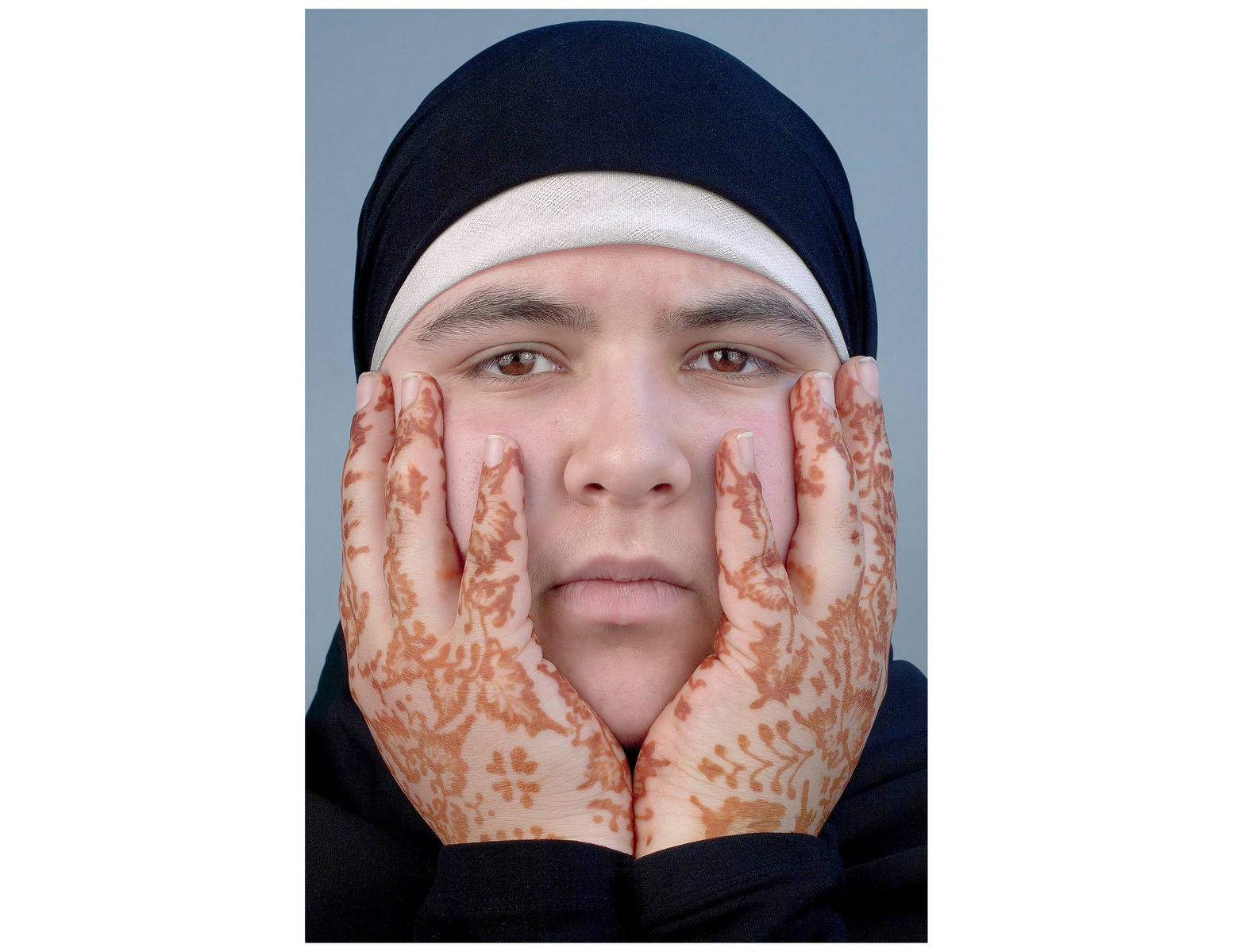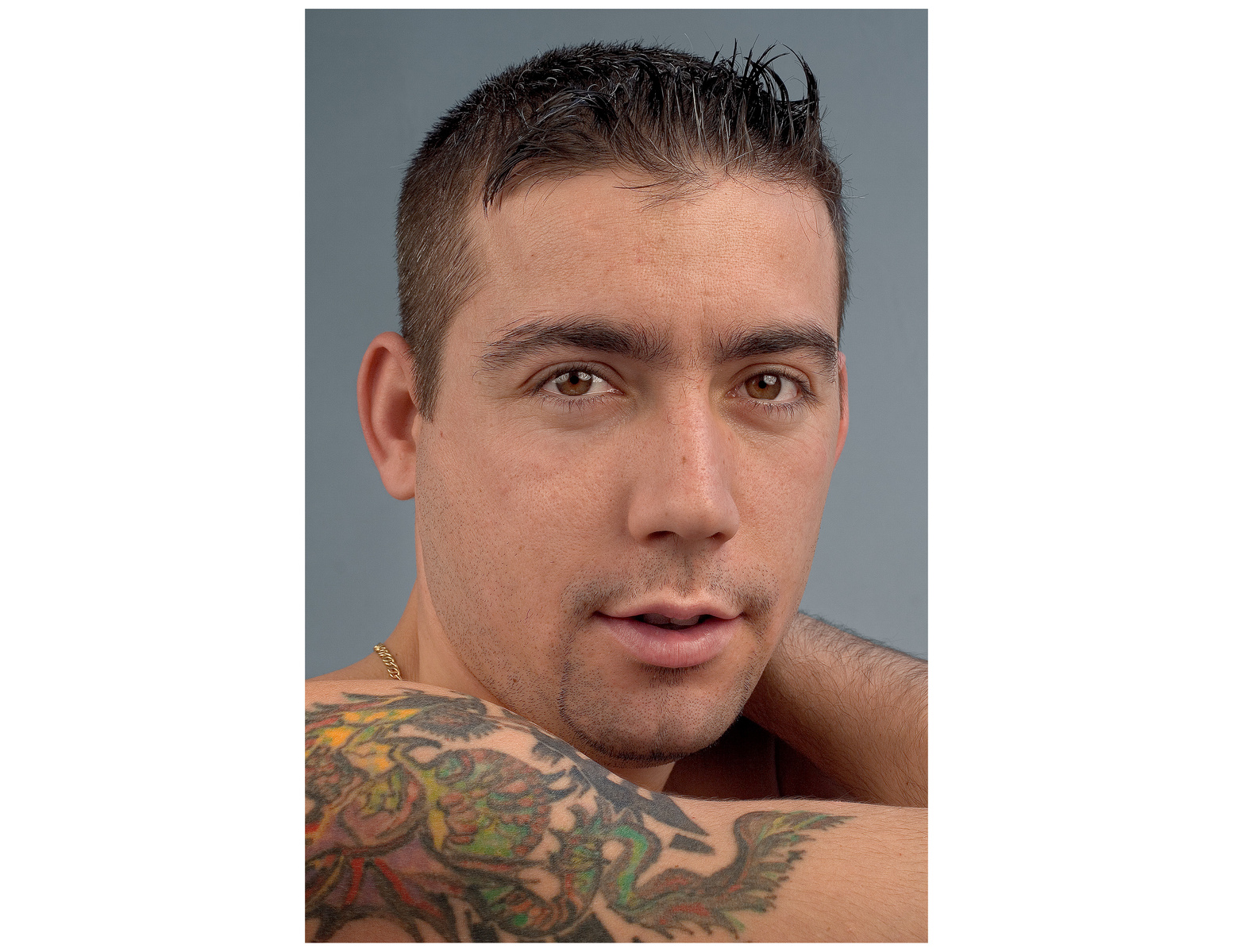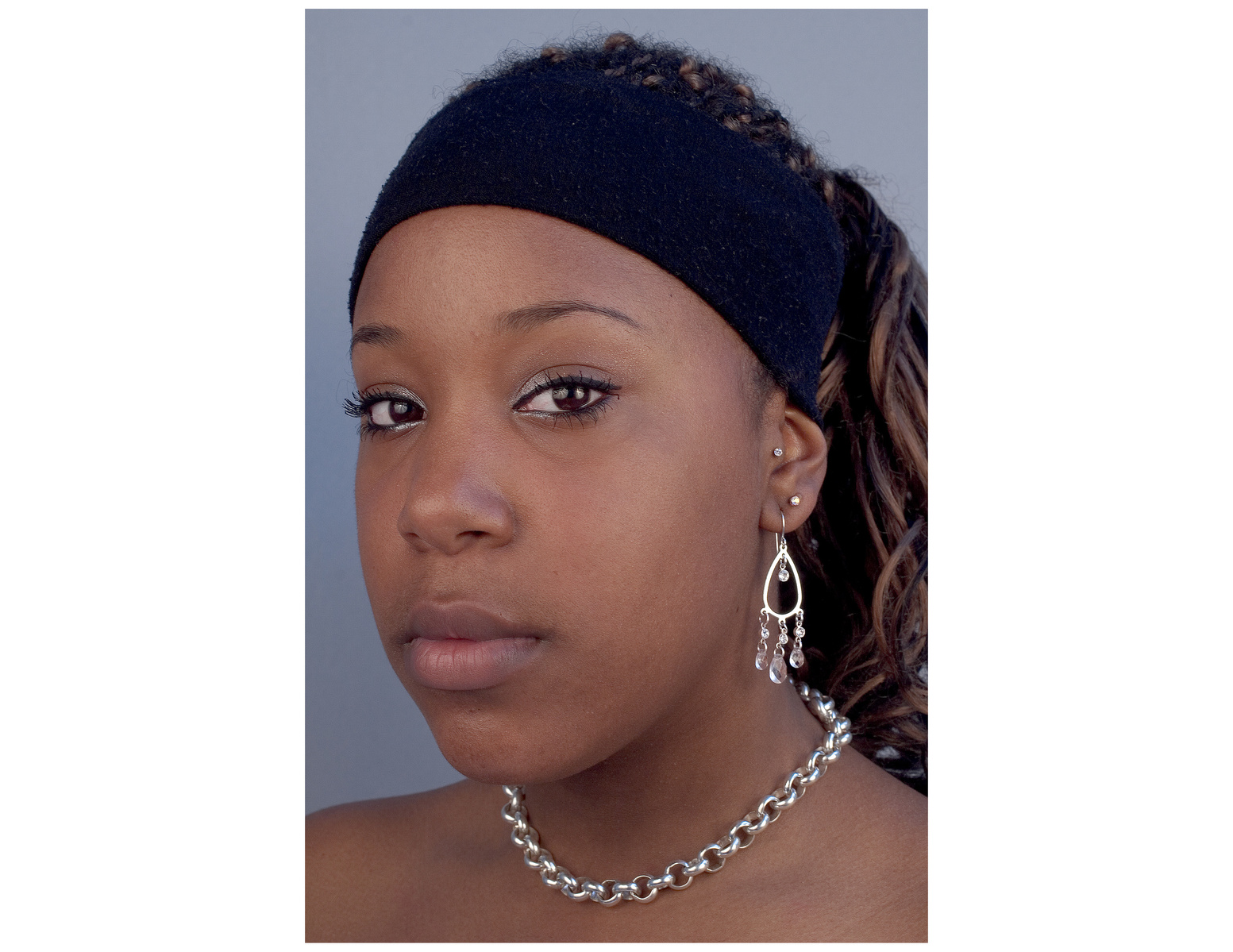 BodyArt Portraits
2005
Portraits of people with some form
of facial BodyArt decorations.
Decorations from minimalistic to
more obvious, adding a personal
touch to their personality.
This project was initiated by the
Municipal Museum of my home
town Weert in the Netherlands in
order to involve a new group of
inhabitants with their activities.
A book was published in conjunction
with the exhibition.