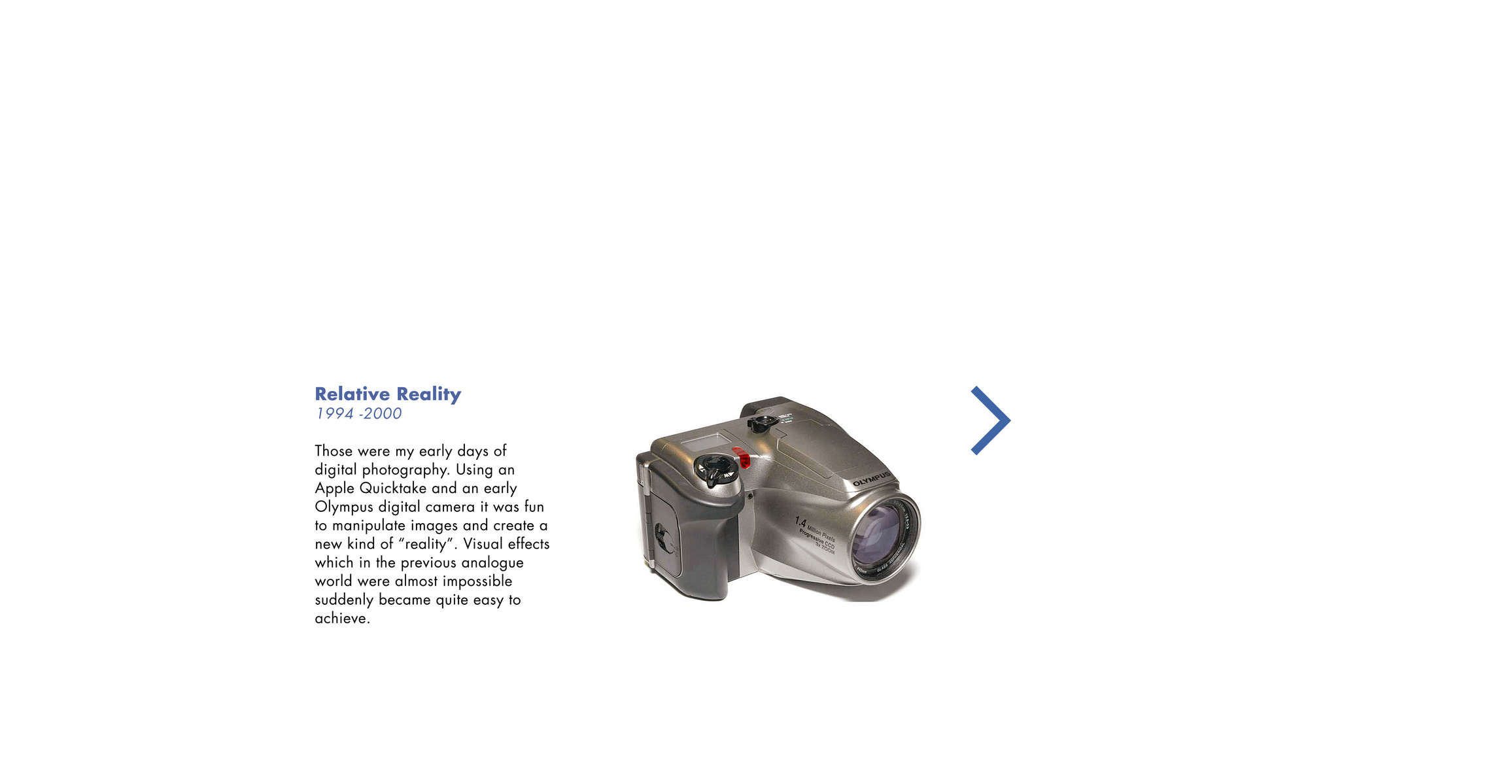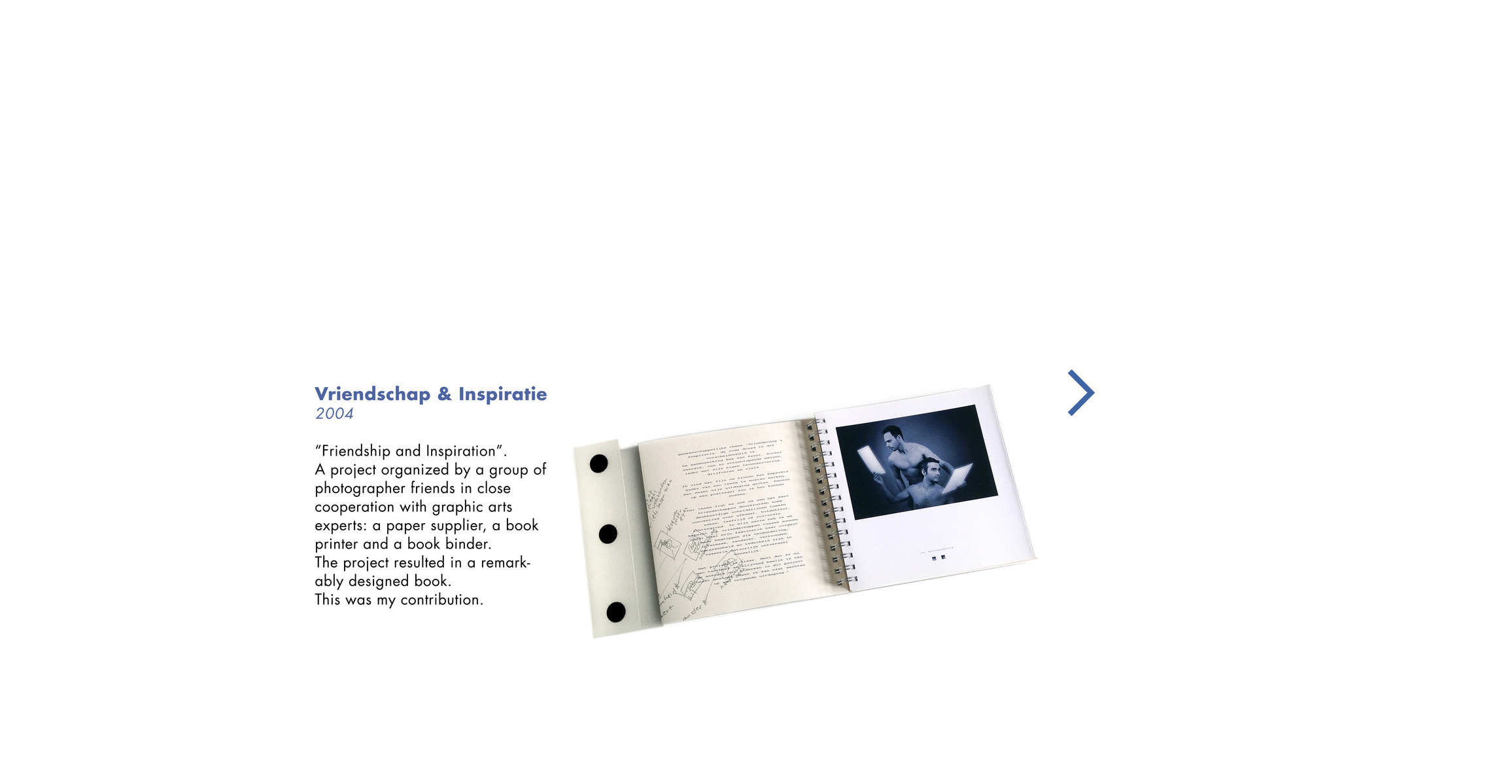 Behold the man
2001 - present
Over time I made several series
of images in which the male nude
plays an important role.
Some series were made as part
of an assignment.
Hortus Hominis
1992-1999
A series of analogue triptique images

combining the male nude with plants.
Relative Reality
1994-2000
My early days of digital photography.

Using an Apple Quicktake and an early
Olympus digital camera to create a
new kind of "reality".
Vriendschap & Inspiratie
2004
"Friendship and Inspiration".
A project organized by a group of
photographer friends in close
cooperation with graphic arts
experts: a paper supplier, a book
printer and a book binder.
The project resulted in a remark-
ably designed book.
This was my contribution.
Der Vampyr
2009
A commision to produce photographs
for the publicity of the opera
"Der Vampyr".
The photographs were used for the
program booklet and the posters.